Special Olympics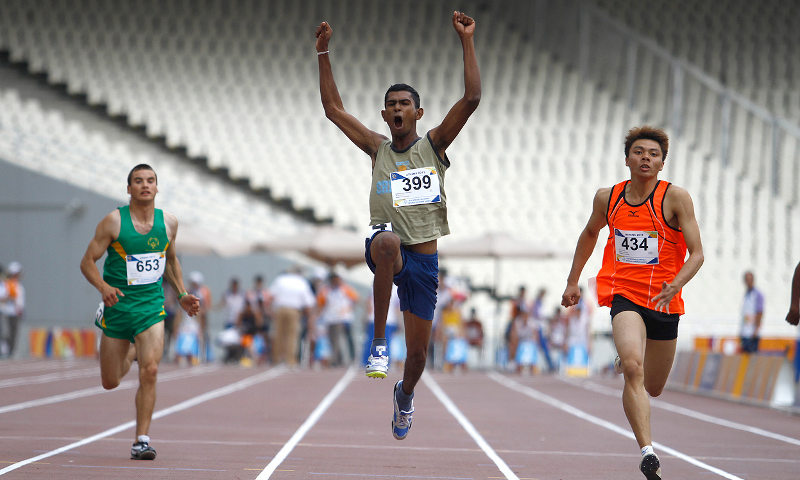 About
Special Olympics is an international sports organisation for intellectually disabled children and adults, providing training and hosting competitive sports events in over 170 countries on a virtually daily basis. Over 4 million intellectually disabled children and adults are estimated to be members of Special Olympics, training one or multiple of the 32 Olympic sports and competing in over 70,000 sports events as many as are thought to be held worldwide on a yearly basis.
From a Day Camp for Children With Intellectual Disabilities to the World's Largest Sports Organisation
What is today the world's largest sports organisation started off as a day camp for children with intellectual disabilities at the home of Eunice Kennedy Shriver (1921 - 2009) in Potomac, Maryland, in 1962. Concerned over the lack of recreation opportunities for intellectually disabled children, the sister of John F. Kennedy and the head of the Joseph P. Kennedy Jr. Foundation decided to promote physical activity for both children and adults with intellectual disabilities by setting an example and offering grants to educational institutions, recreation facilities and community centres following her example.
The First International Special Olympics Summer Games
In 1968, the Joseph P. Kennedy Jr. Foundation and the Chicago Park District organised the first International Special Olympics Summer Games at Soldier Field in Chicago. As the head of the Kennedy Foundation, Shriver ensured realisation of the idea for Olympic-style event for people with intellectual disabilities which was proposed by physical education teacher at the Chicago Park District, Anne McGlone Burke. Attracting over 1,000 intellectually disabled athletes from the United States and Canada, the event encouraged Shriver to start working on making the Games a biennial event. In 1977, Steamboat Springs, Colorado, hosted the first Special Olympics World Winter Games and in 1988, the Special Olympics was formally recognised by the International Olympic Committee (IOC).
Special Olympics World Games
What most people understand as Special Olympics are actually the Special Olympics World Games which are held every two years, alternating between summer and winter games. It is here where athletes with special needs are able to compete in Olympic-style games and demonstrate their skills at a global level. Unlike Paralympic Games which are held in the same year and by the same host as the Olympic Games, the Special Olympics World Games are held in odd numbered years and have never been held by the host city of the most recent Olympic Games.