Adaptive Vs Inclusive Sports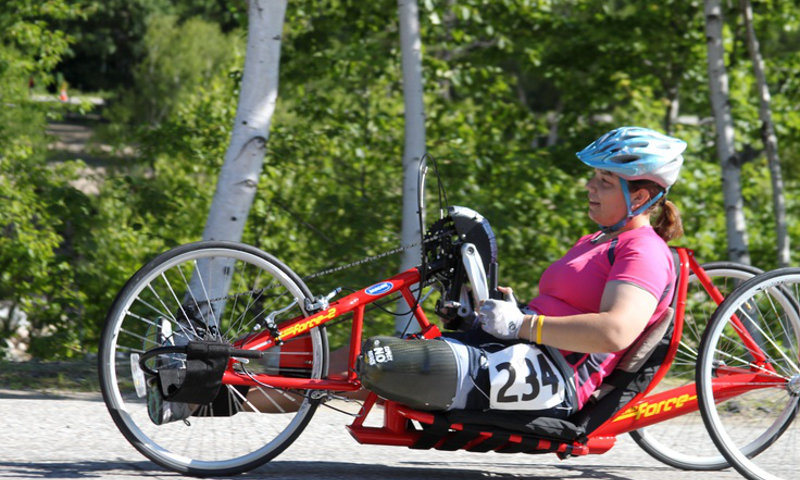 Not Quite the Same
"Adaptive" and "inclusive" are often used interchangeably when referring to sports for disabled athletes. But while being very similar, adaptive and inclusive sports are not quite the same. Both seek to provide disabled people with equal opportunity to participate in sports and both foresee the use of specialised equipment or/and assistive technology to facilitate participation as well as to make the sport more enjoyable. But while adaptive sports foresee modification of some sort to make them accessible for disabled athletes, the goal of inclusive sports is to enable disabled athletes to play/participate along their able-bodied counterparts as equals.
Adaptive Sports and Sports Events
A number of sports have been "adapted" to disabled athletes by adapting the activity to particular disabilities or through application of specialised equipment/assistive technology, or both. Most adaptive sports could theoretically be played by both disabled and non-disabled athletes but in reality, they are practised only by disabled athletes both within and outside organised disability sports movements such as Paralympics and the many World Cups and Championships for particular disability sports.
Inclusive Sports and Sports Events
Inclusive sports seek to include disabled athletes in the "regular" sports activities and events. The idea of making the sport system open to everyone dates to the late 1980s when major sports events such as the Commonwealth Games and Olympic Games included events for disabled athletes to the mainstream program and began to promote integration of athletes with disabilities. However, full integration never happened and the status of disabled athletes in non-disabled sport system remains a matter of major controversies, especially within the Olympics.
In comparison to the Olympic Games, the Commonwealth Games have achieved a major progress in regard to the inclusion of disabled athletes. The exhibition events were included only 1994 but at the 2002 Games, disabled athletes were made full members of their respective national teams and thus the Commonwealth Games became the first all inclusive international multi-sport event.
Prominent Disabled Athletes in Prominent Non-Disabled Sports Events
Individual disabled athletes have competed with non-disabled athletes as equals. For example, German-American gymnast George Eyser didn't only compete but won six medals in the 1904 Summer Olympic Games in St. Louis, Missouri. With a wooden prosthesis! More recently, the Olympics were also competed by athletes such as Polish table tennis player Natalia Partyka, South African swimmer Natalie du Toit and South African sprint runner Oscar Pistorius. However, they are the exception rather than the rule.